April Fools: Rolex Daytona & Patek Philippe Nautilus available at Retail Price Today Only!
Sorry, we couldn't resist...April Fools!
As many of you will already know, these two watches are possibly the most highly sought after models in the world right now from Rolex and Patek Philippe, and each will generally be impossible to come by at retail price, without enduring a lengthy waiting period of up to 10 years in some cases!
However...
Chrono Hunter can still help you to find the watch of your dreams at an exceptional price.
We work only with trusted watch retailers with years of experience in the industry, so you can benefit and be safe and secure in the knowledge that buying or selling your next watch through Chrono Hunter will be the fastest way to a great deal.
If you would like to know more about the service we provide for buying a watch you can click here
We can also help you sell your watch, find out more about how we can help get you the best price here
We look forward to helping you hunt your perfect watch soon!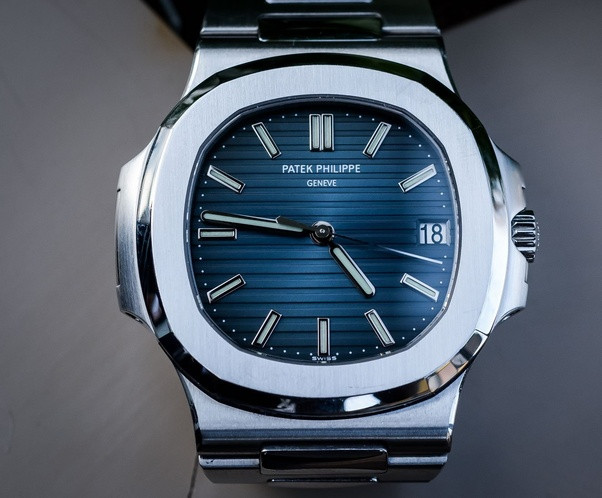 recent news
Prices Have Dropped! but just for one day
November 28, 2019
A closer look at the Patek Philippe Nautilus 5711
May 2, 2019
This could be a costly mistake when selling your watch
April 9, 2019
Follow us on instagram
Timeline
November 14, 2019

Chrono Hunter attends Aston Martin Christmas event

November 5, 2019

Chrono Hunter attends WatchPro Awards 2019

October 31, 2019

Chrono Hunter shortlisted for Ecommerce retailer of the year for WatchPro Awards 2019

July 7, 2019

Chrono Hunter attends GoodWood Festival of speed

June 29, 2019

Chrono Hunter attends Yiannimize GT finish line

May 21, 2019

Chrono Hunter attends McLaren Hatfield showroom launch evening

May 14, 2019

Chrono Hunter attends Aston Martin Hatfield new showroom launch evening.

March 27, 2019

Chrono Hunter attends the Porsche Hatfield Launch of the 992 Carrera

March 24, 2019

Chrono Hunter attends Baselworld 2019

February 18, 2019

Chrono Hunter watch sales surpassed £300,000

January 9, 2019

Registered Retailers Increased by 125% and over £100,000 worth of business through Chrono Hunter in the first three months of going live.

November 22, 2018

Chrono Hunter Attend Salon QP, kindly invited by James Gurney Executive Director of Salon QP

November 6, 2018

Chrono Hunter Attend WatchPro Awards, kindly Invited Nicholas Hickey Director of Luxe Watches

October 29, 2018

ChronoHunter.com goes live to the public

October 24, 2018

Chrono Hunter partners with Shortlist Magazine to Give away a Rolex Submariner

August 16, 2018

Pre registration opens and 500 people sign up

August 4, 2018

Chrono Hunter's first advertisement appears in the Financial Times, How to Spend It, magazine.

July 26, 2018

The concierge service hunted down a Rolex Skydweller in Yellow Gold

June 23, 2018

Chrono Hunter Defenders wow at the Modball Rally

May 5, 2018

Website goes into production