REVIEW: Five of the best men's watches under £5,000 | CHRONO HUNTER
Five of the best men's watches under £5,000
The world of watches is still vast and potentially hard to navigate — especially for those who aren't experts in the field. But if you have a moderately generous budget of disposable cash and a general idea of the kind of watches you like, there's some good news: your options are incredible. We've put together a range of suggestions on which watches you might spend your hard-earned money on. Sure, £5,000 is a chunk of cash to spend on a watch, but it gets you into the realm of the lifelong 'one watch' which, when you think about it, is all you should ever need.
Here are Chronohunter's five of the best watches for men under £5,000.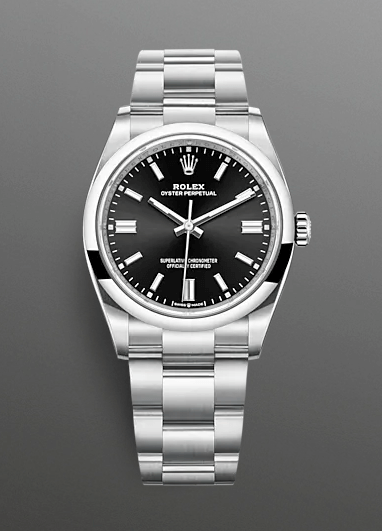 Image source: Rolex
Rolex Oyster Perpetual
Prices start from £4,450 in 36mm
Many, many times we get asked by girlfriends and wives of non-watch geek friends the watch they should buy for their partner's significant birthday or as a luxury gift. The first answer has always been that they should buy them a Rolex Oyster Perpetual Oyster in steel. It's the ultimate wear and forget watch. The OP does it all. It dresses up, it dresses down, it can go underwater, it can hold its own at a cocktail party. Great on a bracelet, brilliant on a strap, it's bombproof and thus far has always held its value.
Plus, it's a Rolex.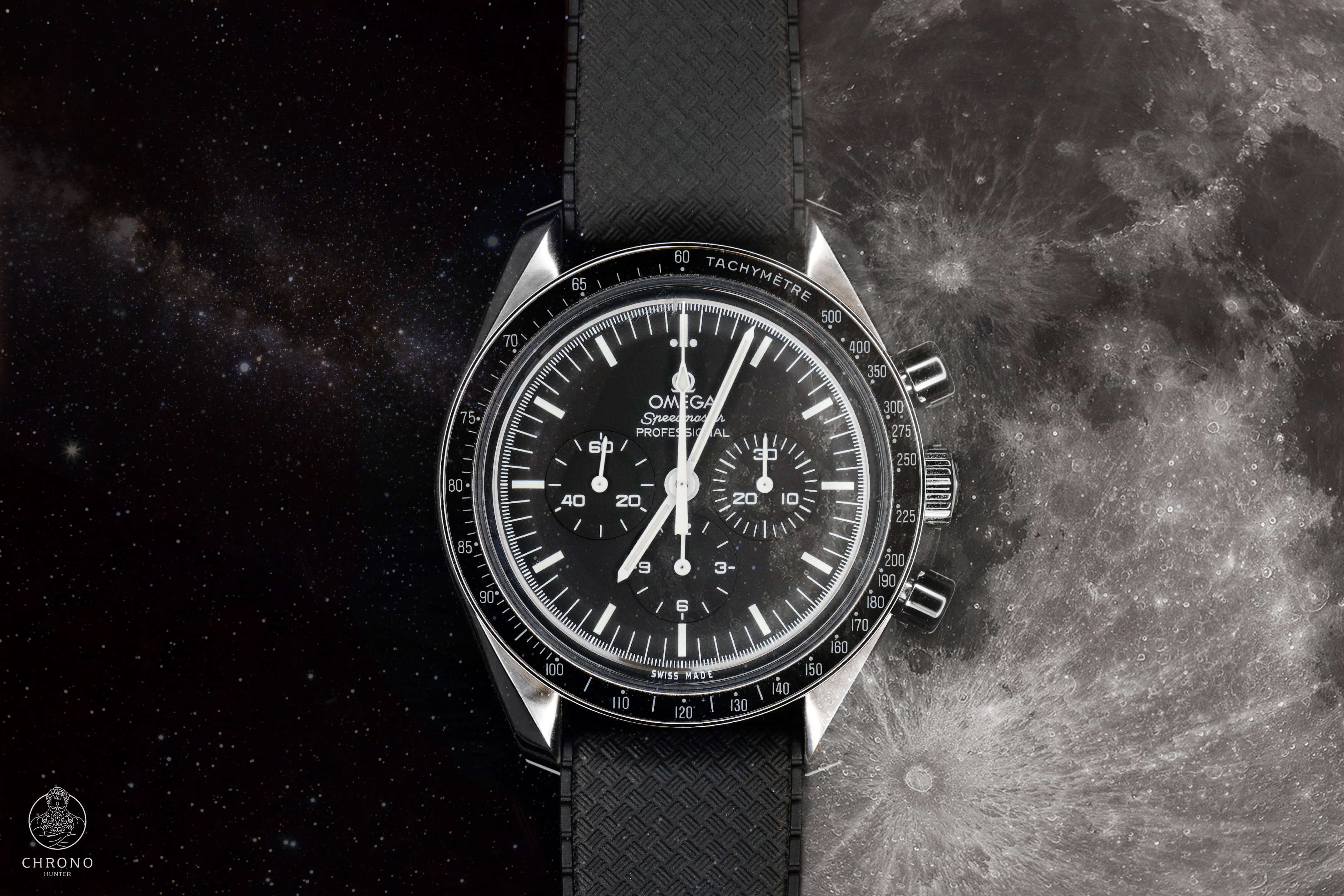 Omega Speedmaster Moonwatch
Current RRP £4,260
The most famous chronograph, ever. The best looking chronograph watch, period. And it will forever be the first watch worn on the moon. In all its iterations; limited editions, heritage editions and special editions the Speedmaster is still instantly recognisable. Born in 1957 and raised in space the current Speedmaster Moonwatch is still an absolute masterclass in watch design.
You might never have the chance to fly a rocket but you could walk into the most elevated gathering of watch nerds in the world wearing a Speedmaster, and still be assured of respect.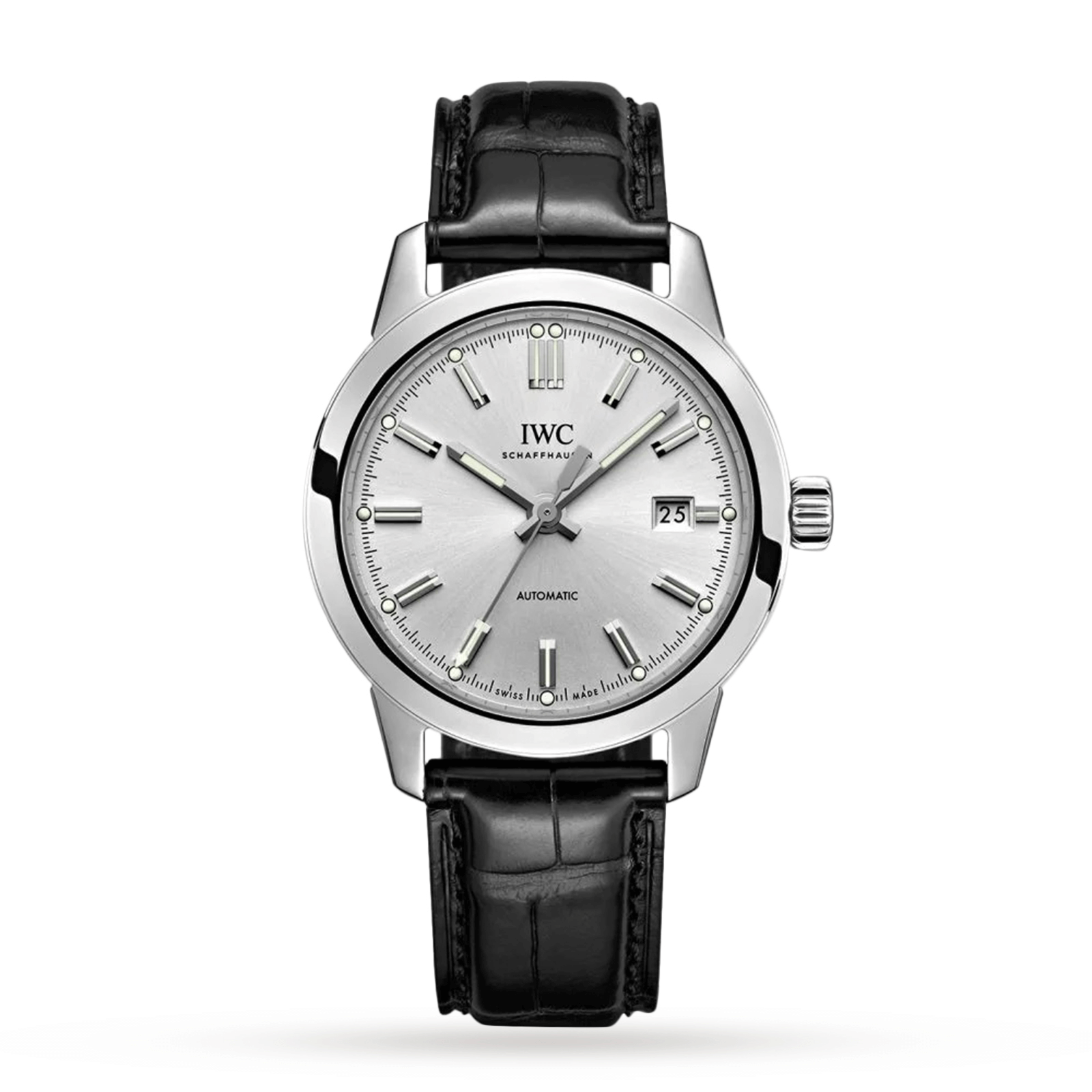 Image source: IWC
IWC Ingenieur
Current RRP £4,250
Handy with electrics? Know your way around a wiring diagram? Are you one of those men who like to get their hands dirty? You know, the practical sort who knows how to fix things? Perhaps you actually work in the field and you're looking for a man's watch under £5000 that can take knocks and shocks? There's a watch for that, and it's called the IWC Ingenieur.
Robustly water-resistant and antimagnetic with the signature of legendary designer Gerald Genta in its DNA, this is a reassuringly robust watch easily capable of repelling the magnetic fields given off by laptops, tablets and PCs which can, in extremis, disorient lesser watches.
Originally designed for engineers the Ingenieur is a watch that demonstrates IWC's own engineering prowess superbly. Truly an ingenious watch.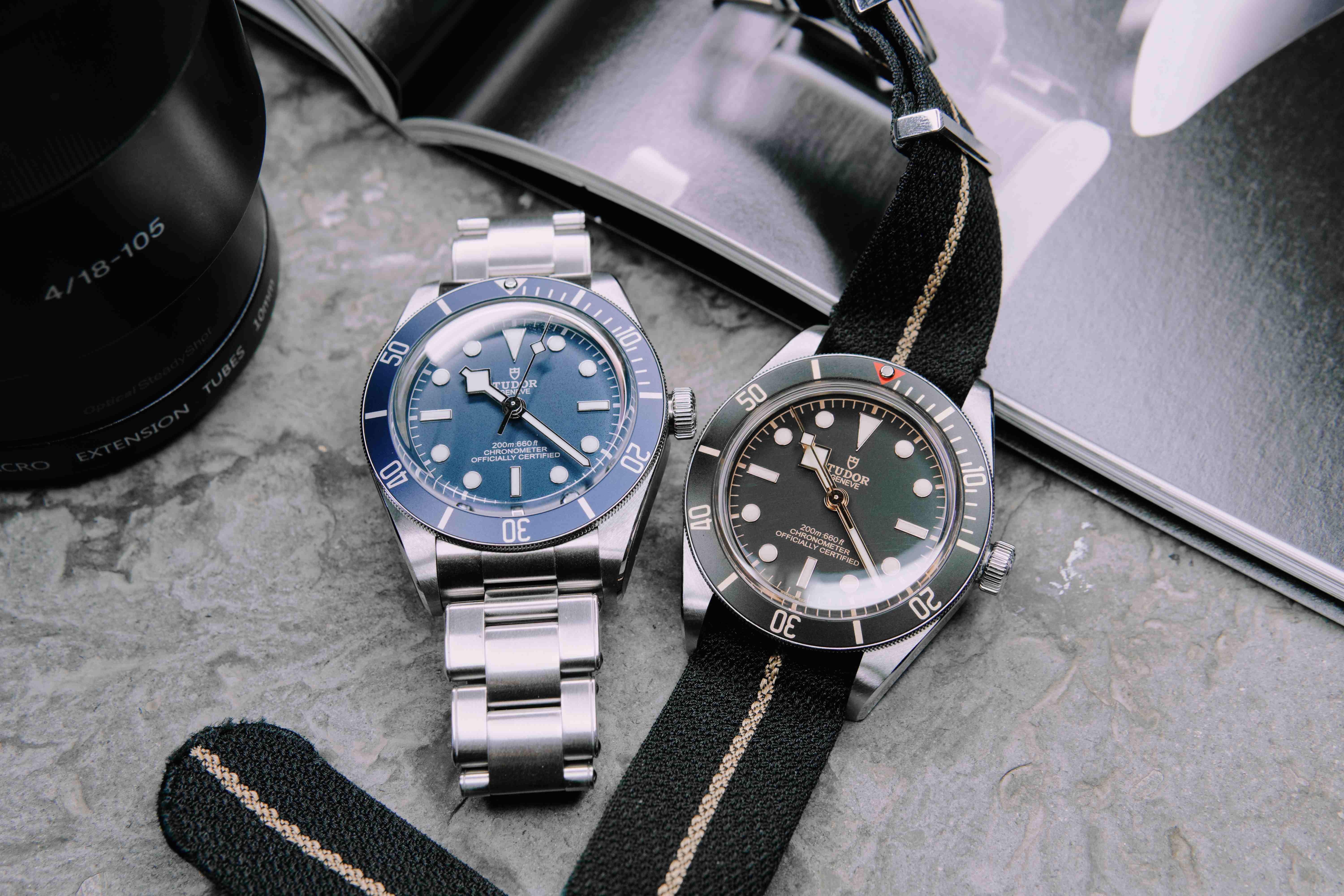 Tudor Black Bay 58
Prices start from £2,520
Most people who buy dive watches don't actually ever use them for diving. Splashing around in the shower? Sure. Descending to the ocean depths? Not so much. But whether you're a real diver or a desk diver, or anything in between, the Tudor Black Bay 58 should be on your shortlist. Taking its name and inspiration from the 1958 "Big Crown" Oyster Prince Submariner ref. 7924 this 200m water-resistant watch is a versatile and adaptable tool.
Looking equally at home in the boardroom or at the beach it's as good as it gets for a modern re-interpretation of a heritage design. A textured matte dial and those signature "snowflake" hands give it loads of vintage charm. It may only be a time-only watch, but it manages to present time in a manner that is visually charming and representative of Tudor's illustrious tradition.
Unquestionably one of the best-value watches that you can wear today.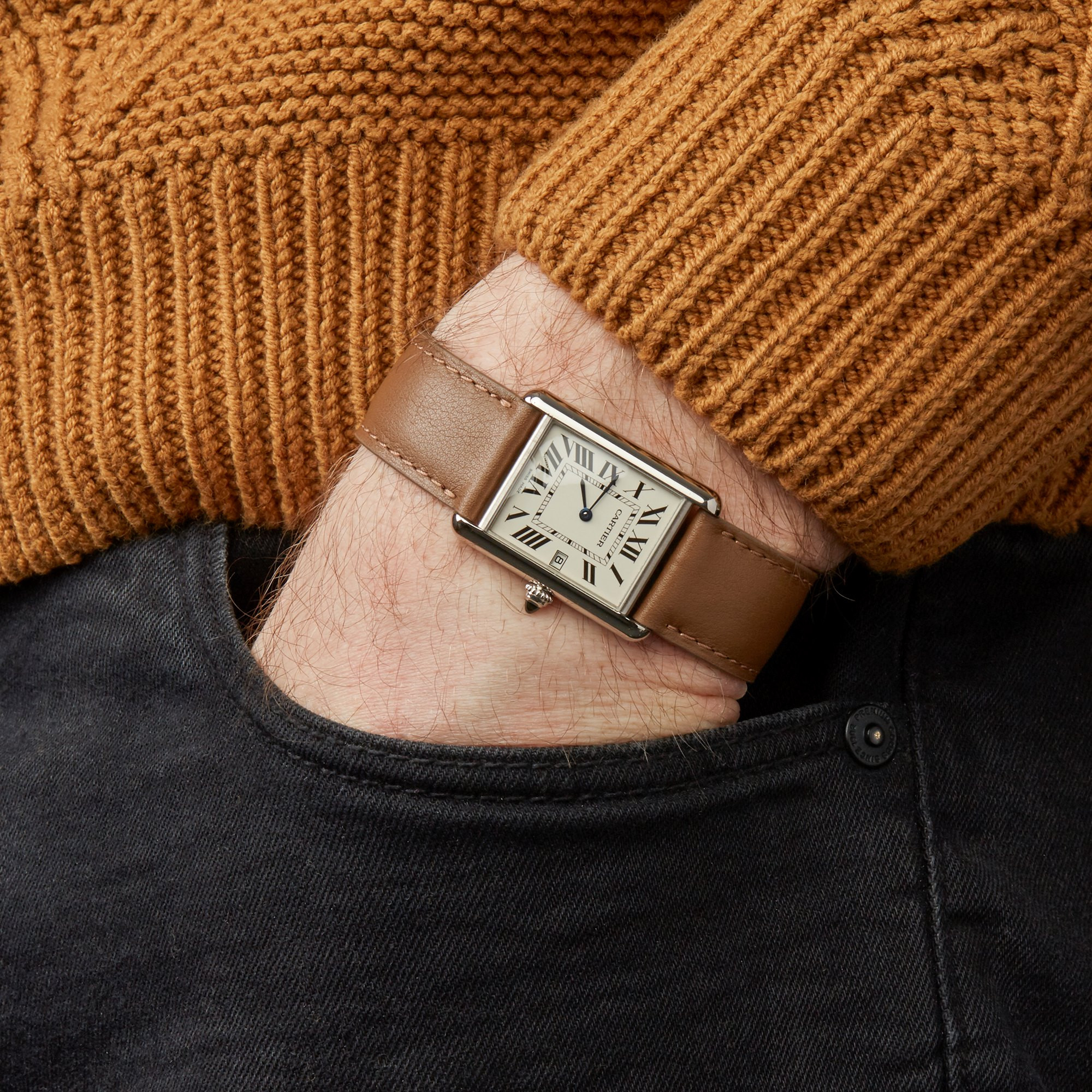 Image source: www.xupes.com
Cartier Tank
Prices start from £2,270
There have always been three Cartiers in my imagination. There's the haute-jeweler Cartier that has always given the brand a feminine appeal. Then there's the Cartier that made millions of massively forgettable watches during the nineties and noughties. And there's today's Cartier, a brand that has quietly re-established itself in making beautiful mechanical and timeless watches for men. The genius mind of Louis Cartier created the Tank watch way back in 1917 and it's been the brand's most iconic watch ever since. Amazing really, that such an elegant watch should take its look from a piece of military equipment, but tanks were new and innovative back then. Today's Cartier Tank collection comes in a range of styles with plenty of subtle differences to obsess over. It might not be your only watch, but a Cartier Tank should probably be a contender for your next watch.
One for the collection
The interesting thing about all of these men's watches is that they have been around for ages in one form or another. That's the proof that great watch design stands the test of time. They're all considered historically important too. Honestly, if you can afford to spend up to £5,000 on a watch and you want to buy the best, you have so many to choose from.
*All prices correct at time of publication. Dec 2020.
Buy Or Sell A Luxury Watch The Smart Way With Chrono Hunter
If you are considering your new purchase or perhaps the sale of a beloved timepiece don't forget that Chrono Hunter is the smart way to buy or sell a luxury watch.
Compare Offers from the worlds most reputable luxury watch retailers.
Save Time.
Save Money.
NO Fees For Buying Or Selling.
Personalised Service.
Hassle-Free.
Don't miss
4 Of The Best Watches To Invest In For 2021 | CHRONO HUNTER
January 26, 2021
Has the Patek Philippe Nautilus 5711 really been discontinued? | CHRONO HUNTER
January 22, 2021
5 Tips on how to sell your watch successfully | CHRONO HUNTER
January 15, 2021
Follow us on instagram
Timeline
November 1, 2020

Chrono Hunter launches watch accessory store, Complimentary to the main platform.

May 14, 2020

WatchPro Originals - Watch talk with Chrono Hunter

February 15, 2020

Chrono Hunter featured in Hertfordshire life magazine acknowledging businesses that are thriving in the area.

December 15, 2019

Chrono Hunter commits to attending The first London Watch Show to be held in April 2020.

November 14, 2019

Chrono Hunter attends Aston Martin Christmas event

November 5, 2019

Chrono Hunter attends WatchPro Awards 2019

October 31, 2019

Chrono Hunter shortlisted for Ecommerce retailer of the year for WatchPro Awards 2019

July 7, 2019

Chrono Hunter attends GoodWood Festival of speed

June 29, 2019

Chrono Hunter attends Yiannimize GT finish line

May 21, 2019

Chrono Hunter attends McLaren Hatfield showroom launch evening

May 14, 2019

Chrono Hunter attends Aston Martin Hatfield new showroom launch evening.

March 27, 2019

Chrono Hunter attends the Porsche Hatfield Launch of the 992 Carrera

March 24, 2019

Chrono Hunter attends Baselworld 2019

February 18, 2019

Chrono Hunter watch sales surpassed £300,000

January 9, 2019

Registered Retailers Increased by 125% and over £100,000 worth of business through Chrono Hunter in the first three months of going live.

November 22, 2018

Chrono Hunter Attend Salon QP, kindly invited by James Gurney Executive Director of Salon QP

November 6, 2018

Chrono Hunter attend WatchPro Awards, kindly invited by Nicholas Hickey Director of Luxe Watches

October 29, 2018

ChronoHunter.com goes live to the public

October 24, 2018

Chrono Hunter partners with Shortlist Magazine to give away a Rolex Submariner

August 16, 2018

Pre registration opens and 500 people sign up