Describing a watch as "timeless" might seem like a cheap pun, but if we're talking about the design and style of a Rolex watch with a long history, it seems like a valid word to describe a Rolex Submariner. It's this timeless quality of the design of Rolex steel sports watches that makes them extremely desirable, and perhaps the fact that they are so difficult to get makes them even more so.
Luxury goods that are hard to get tend to become ridiculously expensive which is good news for anybody who owns one of those luxury items and wants to sell.
If history is anything to go by, it would suggest that a Rolex Submariner is a pretty good investment with prices on some references increasing by more than 10% just this year.
The Rolex Submariner is decidedly one of the most sought-after luxury watches and as such, potentially one of the top models to go for if you're looking for a good investment.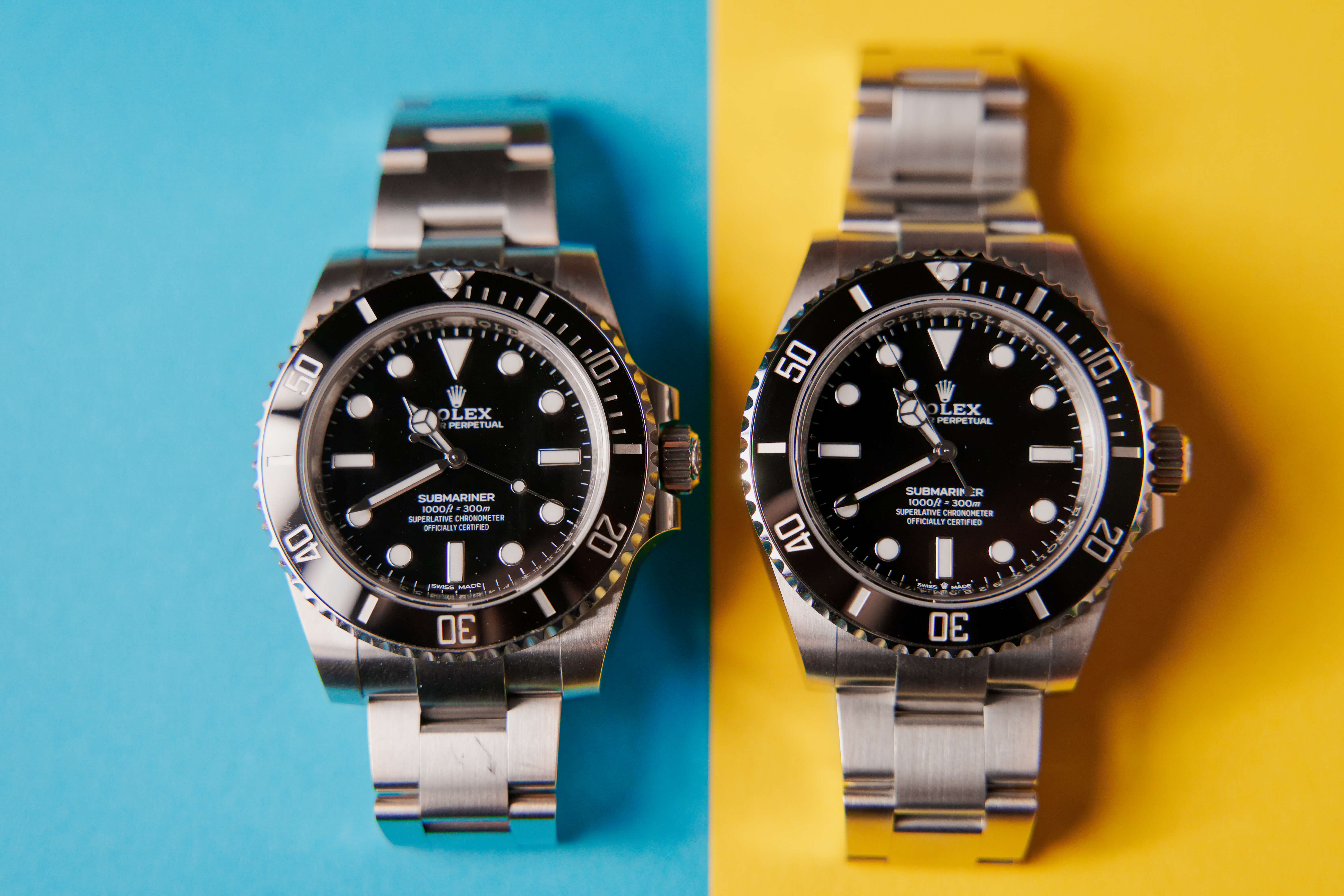 A Quick History
Rolex designed a watch that would withstand being submerged in water way back in 1926 when the Oyster case was first unveiled. The perpetual movement followed in 1931 and was revolutionary, making the wrist watch a reliable and sturdy accessory for the first time. This paved the way for the watch to become the fashionable style icon it did.
The Submariner was first introduced in 1954 and was designed especially for divers. Initially, it was waterproof to a depth of 100 metres and had a 60-minute timing bezel and luminous details on the watch face for divers to keep track of how long they'd been under water. More recent models are water resistant to 300 metres (1,000ft). It wasn't until 1969 that Rolex offered a Divers watch with a date and a model made of gold. The first two-tone submariner came out in 1984 and in 2003 the introduction of the green bezel on reference 16610LV. The most recent developments are the slight increase in case size and the narrowing of the lugs to create even more of a sophisticated look on the wrist.
How much does a Rolex Submariner cost?
The price of a Submariner depends on many things including:
What metal the case and bracelet are made of

What reference it is

Whether or not it's a rare model

If pre-owned, the overall condition

If pre-owned, if it come with box and papers

If it's in high demand at the time
All of these factors play a big part in the price you'll pay, but probably the biggest factor will be availability.
Currently, the Submariner reference 116610LN pre-owned sells for very approximately £10,0000 to £15,000 depending on the age and condition of the watch.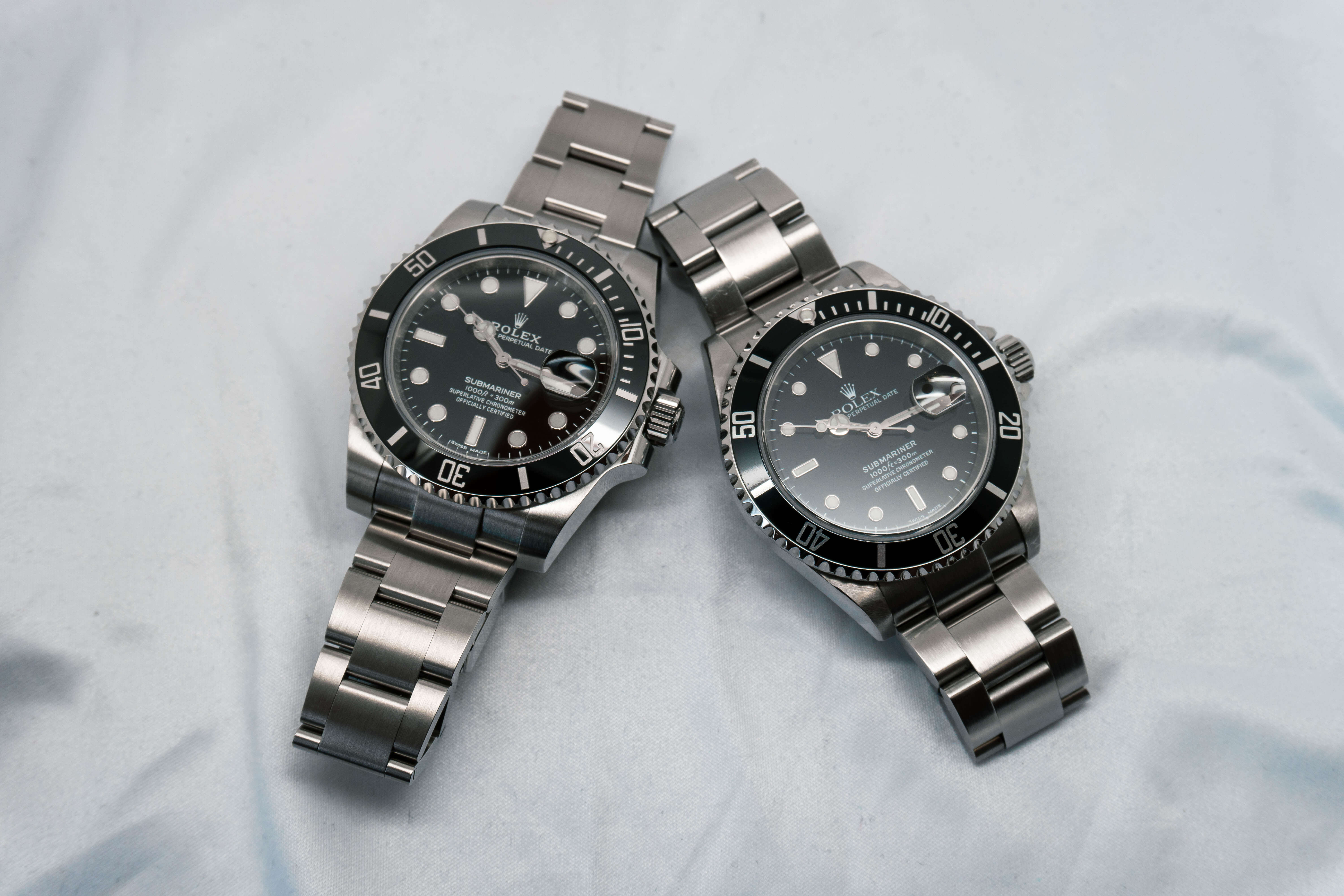 A Brief Pricing History
In order to judge whether or not the Submariner is going to be a good investment, it's important to look at the history of pricing through the years.
In the 1950's initially, the watch could be purchased for around £115.
Into the 1960's the watch gained enormous attention and popularity - especially when it appeared on the wrist of a certain Bond, James Bond. Suddenly it went from a functional tool to a statement piece of taste and style, and then on to become the status symbol it is today. From there it just became a stronger and bolder mark of success.
With the introduction of an 18k gold version in the 1970's, it could be bought initially for around £170.
In the 1980's having become established as a luxury timepiece, the 18k gold model sold for around £8,300. Stainless steel and yellow gold models sold for approximately £1,000.
Into the 1990's we go and the Rolex Submariner stainless steel references were sold for around £2,500 with the no-date model increasing quite significantly from about £1,500 to around £2,100.
In 2008, Rolex brought out the Submariner 116610N (stainless steel with black face and bezel), selling for £5,579 and the 116610V (the green ceramic bezel nicknamed "Hulk"), for £5,579.
As you can see, historically, the prices don't come down. They only go up. If you are already an owner, you might think about selling.
Why is it so hard to buy a Rolex Submariner?
Rolex only make a certain number of sports watches and each year they stop making certain references, meaning the ones they produced become highly sought after. The prices sky-rocket due to demand, but even people with ready cash can't necessarily buy one as they become scarce.
To obtain a Rolex Submariner it's likely you'll have to do two things.
Pay a lot of money on Rolex watches you don't necessarily want to own and

Go on a Rolex waiting list that may last years and may never result in you getting the desired watch.
If you're looking for a solid gold Submariner you may have better luck since the steel ones are more highly coveted. As you would expect, the higher demand for the steel model makes the price point higher.
Some dealers have customers who have already paid up front for a Submariner the moment one comes in, making wait lists even more troublesome.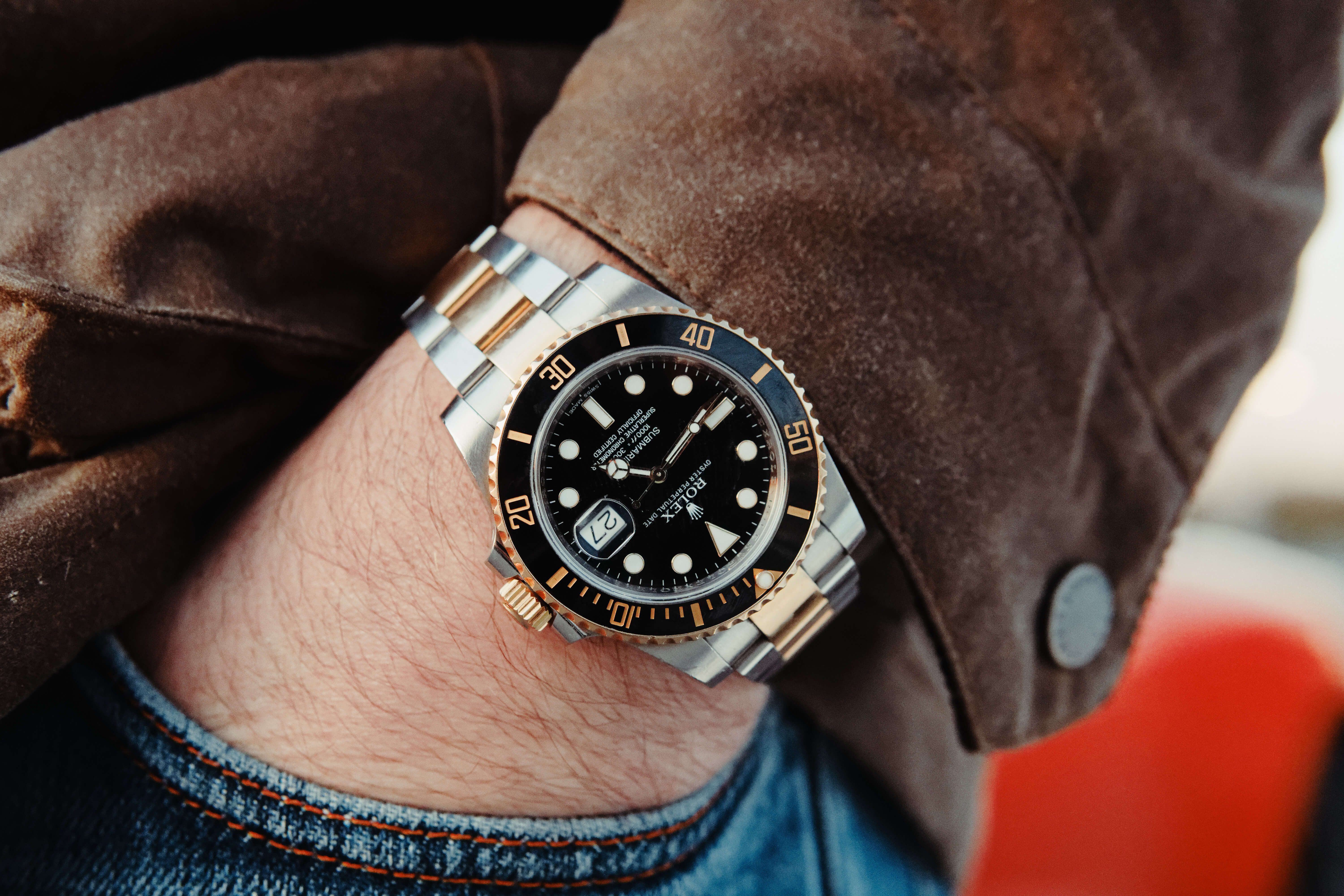 What's all the fuss about? A closer look at the Rolex Submariner
Why are people so keen to own a certain Rolex that they are prepared to spend a great deal of money on watch references they don't particularly want to own, and are prepared to wait years to get what they really want?
We'll have a look at the Rolex Submariner reference 114060 which was released in 2012. It's a "no date" model - as many Submariner purists feel this watch should not have a date window. This model evolved from the reference 14060 which was modified to become the 14060M with an upgraded movement.
The 114060 has a 40mm Oyster steel case with a 13mm thickness, made of Rolex's water resistant steel - which is the Rolex steel that made waterproof watches possible. It has a calibre 3230 movement, which includes Rolex's own-design hair spring. This movement dates back to 2001, (while the calibre 3235 enables a date window). It has 31 jewels and a 48 hour reserve. With a self-winding mechanical movement, this Submariner is a highly sought-after and popular reference.
The numbers are represented by round indexes except for the 12, 3, 6 and 9 which are flat rectangles. The numbers glow in the dark due to a coating of luminova. The hour hand has the famous "Mercedes" symbol, and of course, the watch is scratch resistant. The Oyster bracelet has a glidelock extension (a patented lock) so that you can alter the bracelet to exactly fit your wrist.
In September 2020 Rolex revealed the beautiful royal blue Submariner with the reference number 126613LB. Nicknamed "Bluesy" because of its stunning colour, this one has a date aperture. It has a steel case with solid gold unirotational bezel which has a blue middle. The case on this one is 41mm. The indexes are yellow gold while the text on the blue face is white. This watch contains the 3235 movement, which allows for the date. The bracelet is steel with yellow gold centre links. Like the other Submariner, it has the glidelock extension so it will fit perfectly. Which reference Submariner is best to buy is up to the buyer's preference.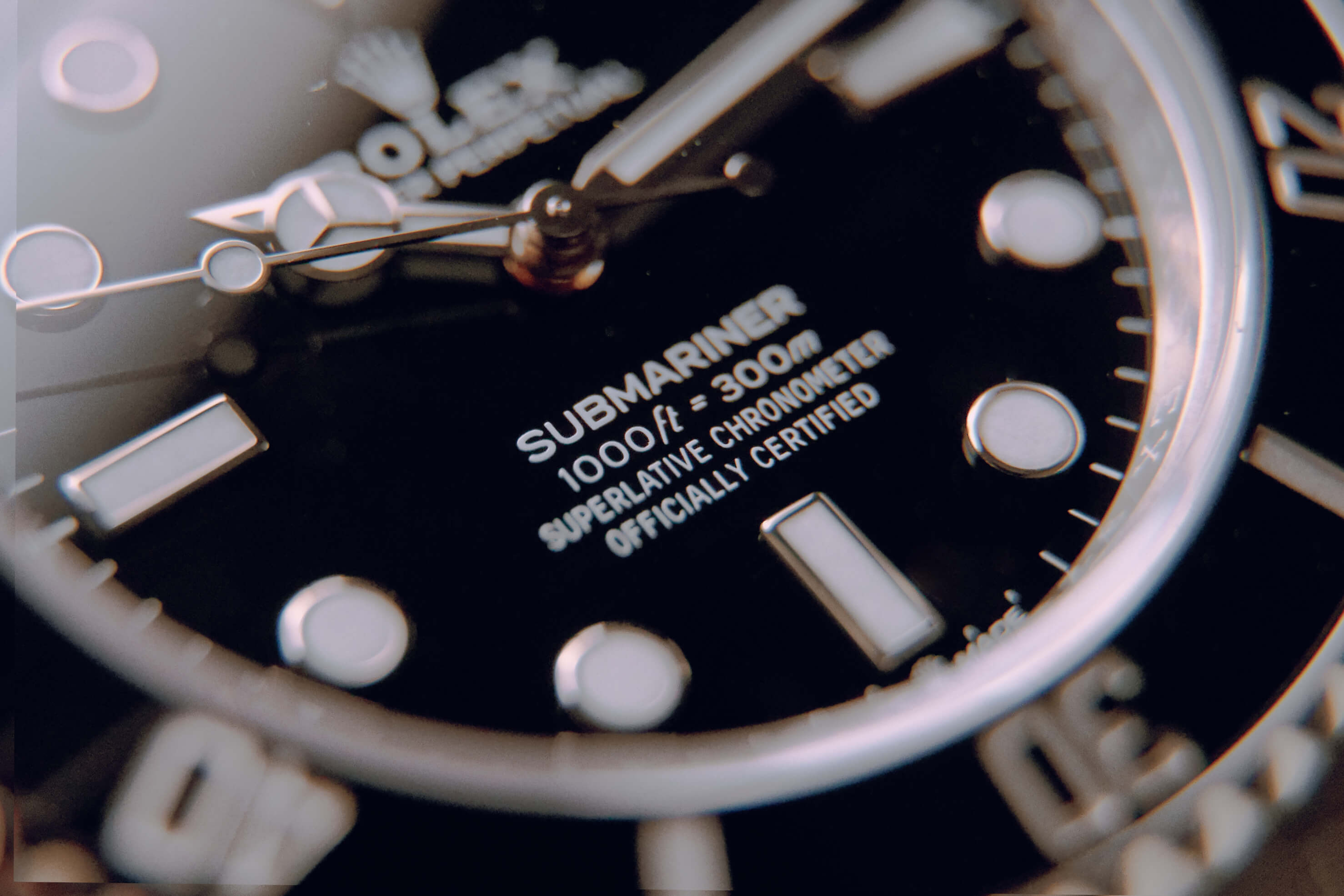 How long is the waiting list for a Rolex Submariner?
How long is a piece of string? There really is no knowing - plus it will be different for every store. An average seems to be anything from one to 3 years, but at this point in time, most stores will now have closed waiting lists so even getting your name on one will prove difficult.
Some customers spend years on a waiting list only to be told that the wait list is being closed due to lack of stock. This is obviously very frustrating and the only thing to do is seek out another reference that you'd love to own.
If you manage to get hold of a Rolex Submariner of any reference, the fact that it's so hard to find one will increase the odds of it being a good investment in your favour.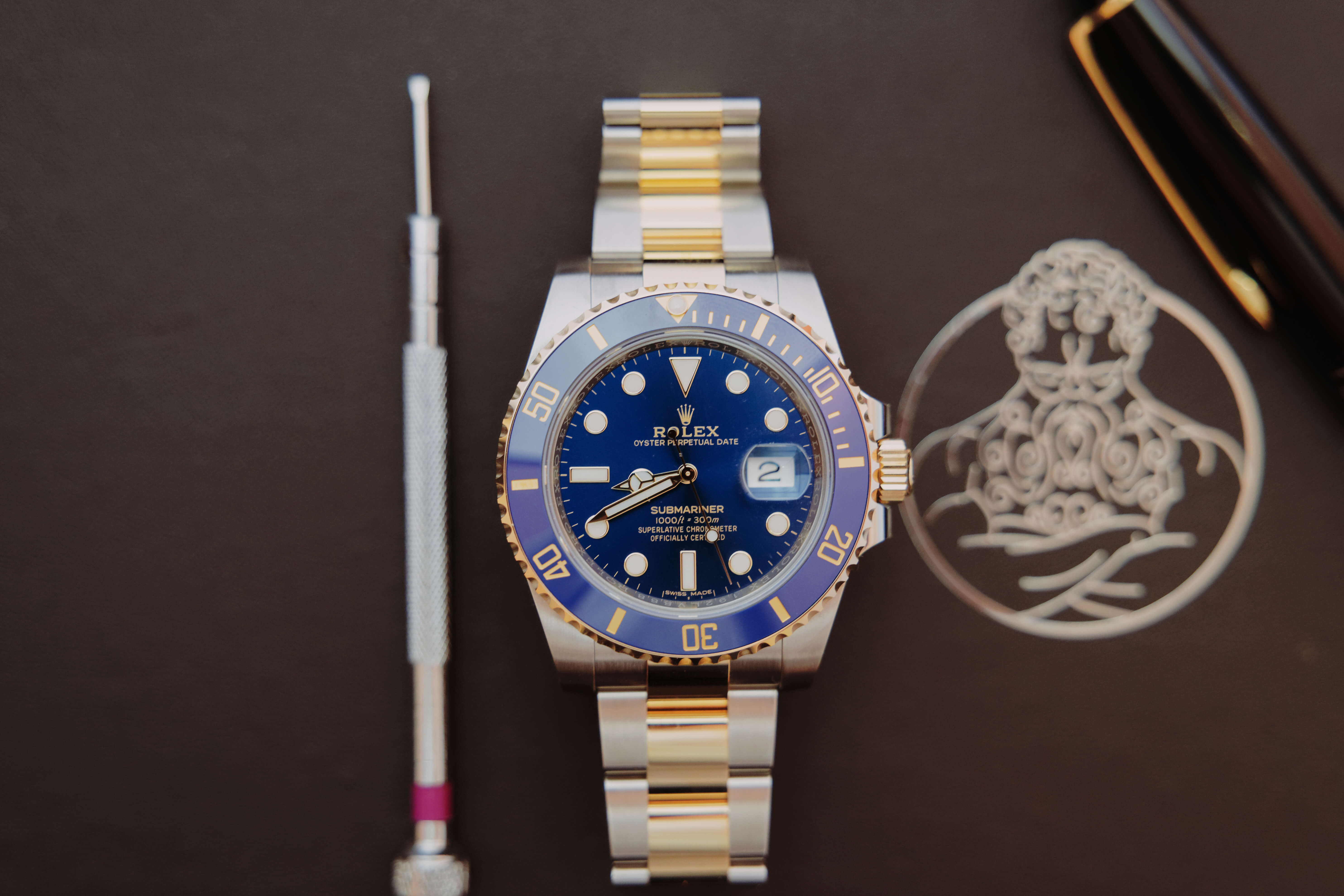 Where is the best place to buy a Rolex Submariner?
At Chrono Hunter you can compare multiple offers of pre-owned watches from reputable retailers. You won't pay the authorised dealer retail price, but you probably already know that by now.
The good news is these watches tend to hold their value very well, so it's not like you're buying something at more than its value. It is true that you're paying a lot more than the retail price, but when you come to sell your watch it's not suddenly going to become worth the original retail price. It will still retain the market price which is extremely likely to be what you paid, if not quite a bit higher.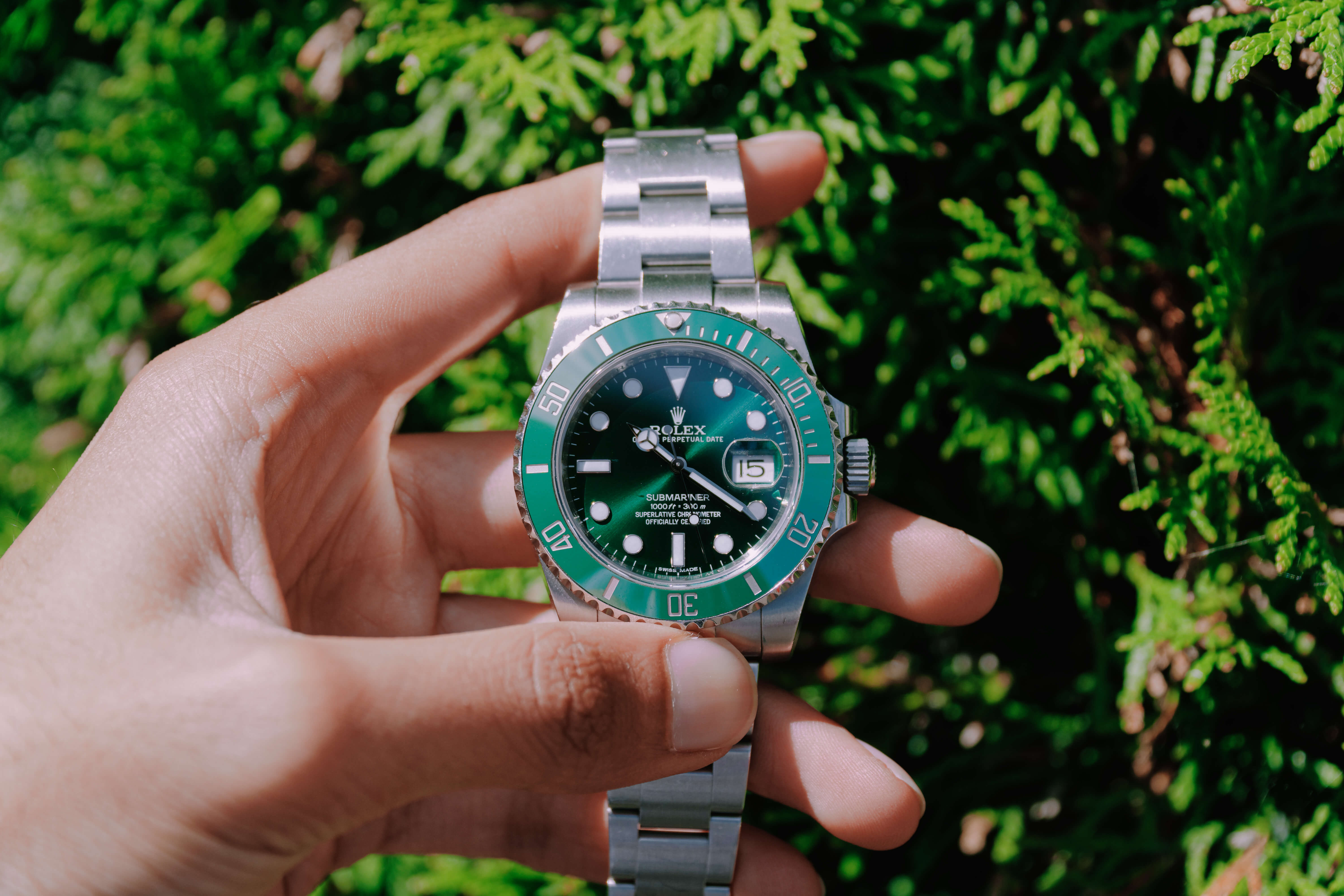 Conclusion
Investments always have an element of risk. That's why they are often considered potentially high-return investments. The Rolex Submariner could be a great investment if its history is used as a guide. With 2022 prices showing up to 11% increase in value on steel sports watches, it's a lot more than most savings accounts offer, and possibly less risky than investing in the stock market. If you're interested in finding out more, contact Chrono Hunter for more information.
Buy Or Sell A Luxury Watch The Smart Way With Chrono Hunter
If you are considering your new purchase or perhaps the sale of a beloved timepiece, Chrono Hunter is the smart way to buy or sell a luxury watch.
Compare Offers from the worlds most reputable luxury watch retailers.
Save Time.
Save Money.
Personalised Service.
Hassle-Free.
Trending
Former Procter & Gamble Executive Takes Over As New CEO Of Audemars Piguet
Rolex 1908: Is This The New Face Of Dress Watches For Gen-Z Spenders?
Question Time: How Do I Undo Or Replace My Rolex Strap?
Lab-Grown Diamonds And The Impact On Luxury Watches
New Launch: Hublot Big Bang Unico Nespresso Origin 42mm Made With Recycled Coffee Capsules
Pink Out Your Watch Collection With Our Top Salmon Dials