Different ways to sell a Rolex watch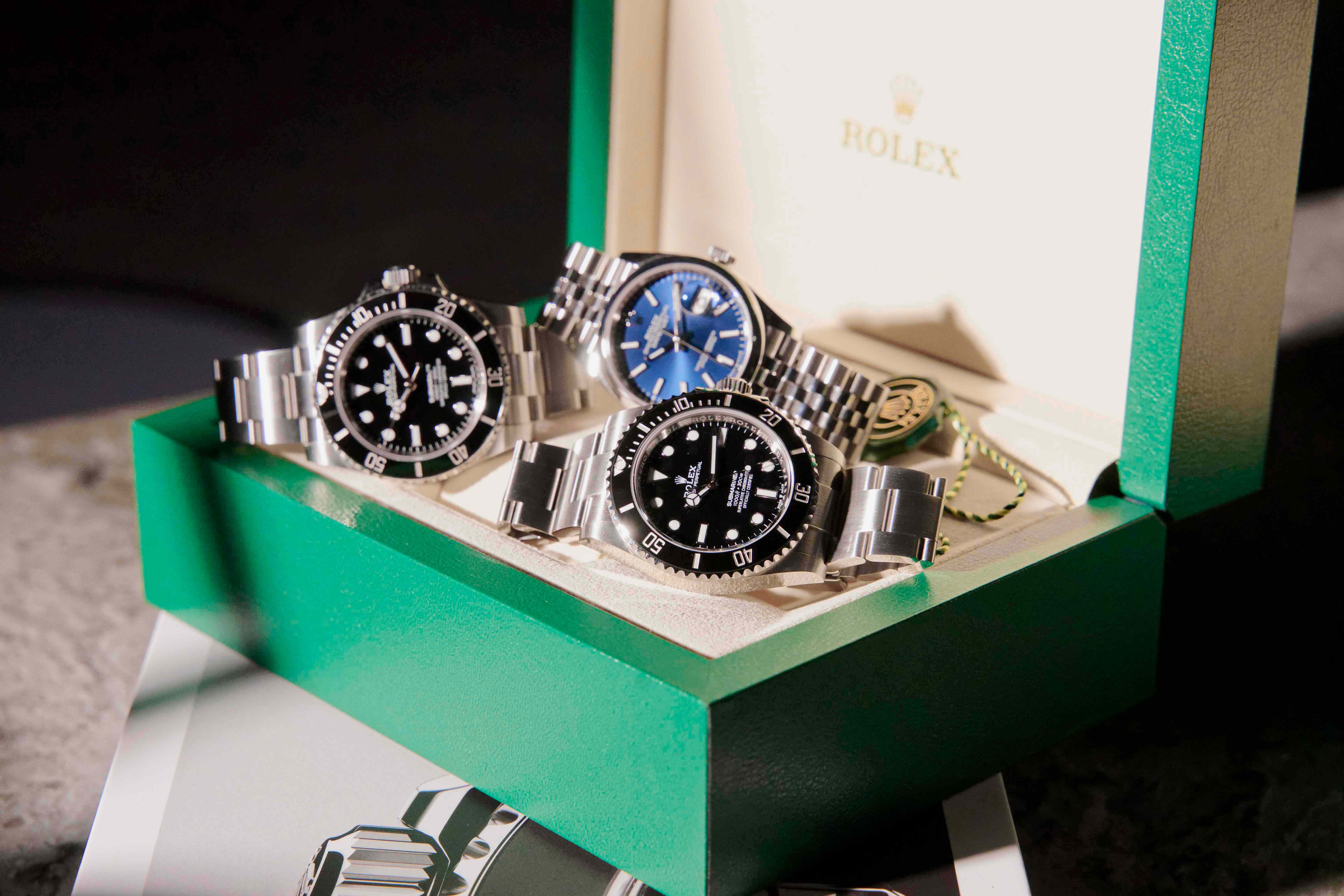 Deciding to sell your luxury watch is not a decision to be taken lightly. There are many things to consider, including - perhaps most importantly - how you feel about parting with the watch. You may have special memories connected to the watch. But once you've decided that it's time to part and move on to another watch, there are several things to consider, including how to go about selling and making sure you get the best price and experience.
Figuring out an approximate value starts with the reference, age and condition of your watch. (Read our article "How to Value your Rolex"). Then, how do you go about finding a reliable buyer? There can be many dodgy deals out there and if you're not very knowledgeable about the watch market, it's wise to get help.
Here we look at the various ways you can sell your Rolex and how they measure up for safety and confidence that you're getting the best price.
Chrono Hunter

- We have teamed up with the most knowledgeable Rolex watch buyers, so you can be absolutely sure to receive the best price for your Rolex - whether it be new or vintage. Simply

complete our quick online form

by selecting your watch details from our dropdown menu, and you will soon start to receive offers from vetted and reputable luxury watch retailers.
Pawnshops

–

The first concept of a pawnbroker goes back thousands of years. There were Pawnbrokers during the Roman Empire. A pawnshop's main business is offering temporary loans on valuable items, mostly to people who need cash quickly. Cash loans are subject to incredibly high interest payments, making it a very poor deal. They will also buy outright of course, but their prices are incredibly low and without doubt, this is the worst way to sell your Rolex.
Hatton Garden watch dealers

-

Hatton Garden is a district in London near the city centre famous for its jewellery dealers. With around 300 shops, it is the largest jewellery district in the country. It might seem like a good idea to take your watch to Hatton Garden and visit various dealers.
You can indeed get your watch valued at some of these dealers and make a deal with one of them if you wish. But these shops do tend to make offers in the lower price range for pre-owned Rolex watches. Add to that the time and effort of getting to London, if you don't already live there, going from shop to shop, waiting to talk to someone, waiting for them to look at your watch and finally giving you an offer. You might only get through the process four or five times in a day. If you're looking for the best price and convenience, you'll soon find it's not the easiest way to sell your watch.
Online marketplaces

–

There are a variety of online marketplaces which provide a way to sell a Rolex watch, including the popular online auction site eBay.
If your Rolex is highly collectable and sought after, you may be able to sell your watch for higher prices offered by pawnshops. However, this can take time. There are also various scams that you will need to beware of, especially when it comes to high-value items such as Rolex watches.
Online private ad listings

-

If you do decide to sell a Rolex privately through online adverts, it's important to complete the transaction in a safe and secure environment. There are many criminals that prey on those selling luxurious, valuable items and you will need to stay highly alert, do your research and take care.
As you can see, if you choose the Chrono Hunter service to sell your Rolex, you can rest assured that, not only have you found the safest place to sell your watch, but you'll sell at the best price. We offer the knowledge and assistance of our highly experienced team to help you through the process. We can match your valuable Rolex with specialist retailers who are willing to pay the best price to purchase your watch, and you can compare offers to secure the highest price.
Not only can you be sure that you have received the best price, but you will be selling your Rolex in a safe and secure way with absolutely no risk of being scammed. Check our feedback to see what our customers think.
CHRONO HUNTER – CONNECTING YOU TO THE BEST ROLEX BUYERS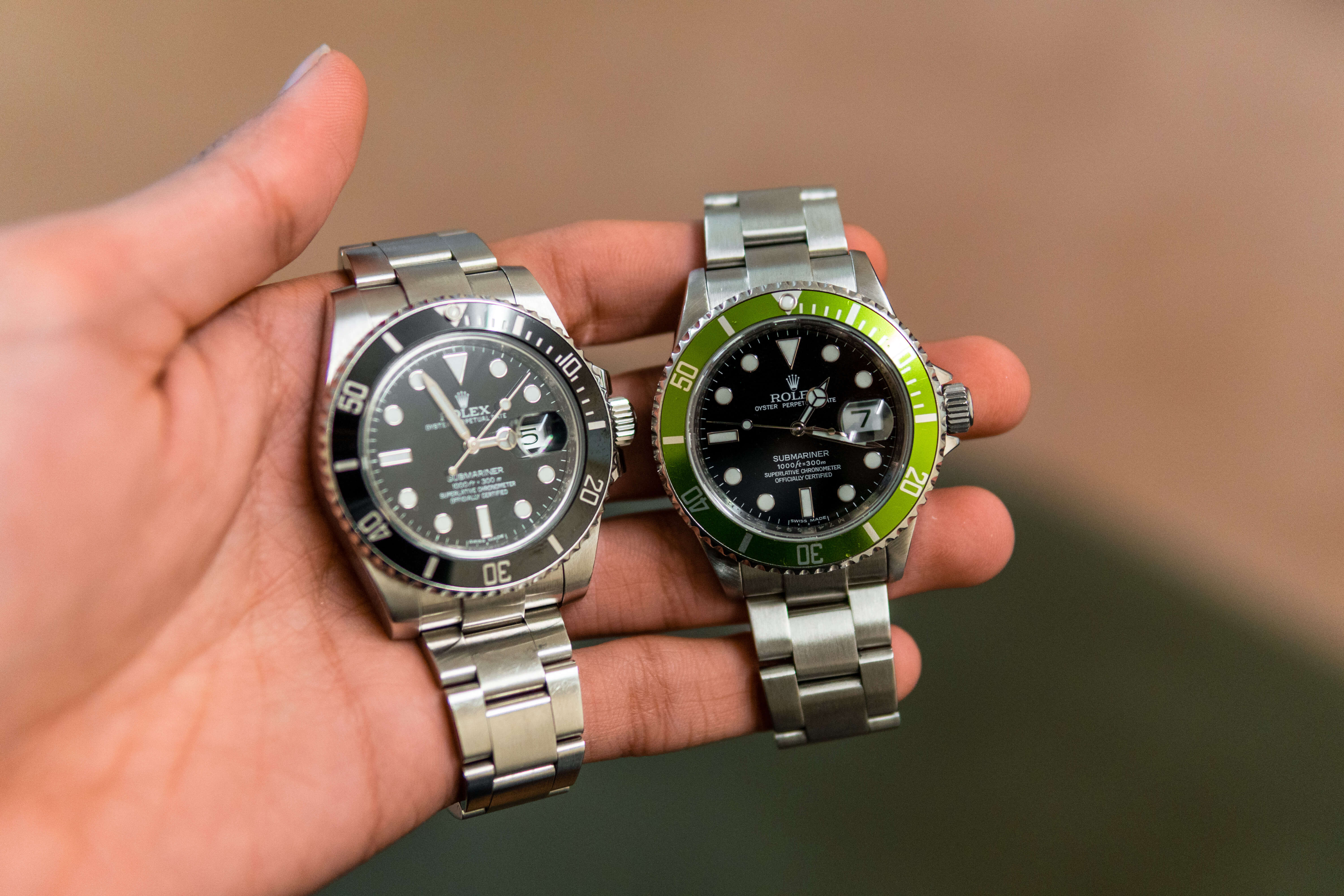 The easiest and safest way to get the best price for your Rolex watch is to sell through a specialist retailer. Here at Chrono Hunter we can put you in direct contact with Rolex watch specialists. These are reputable luxury watch retailers who are willing to offer good prices for watches just like yours. Plus you'll have peace of mind knowing that the person purchasing your watch is fully verified, reputable and trustworthy.
Simply list your Rolex on the Chrono Hunter platform, and you will be notified each time a prospective retailer makes an offer for your luxury watch. The offers will be listed within your Chrono Hunter account so you can easily choose which one to accept. You will then be able to make your arrangements with the buyer to complete the sale. , as we only provide contact details to prospective buyers once an offer is accepted.
The retailers who purchase Rolex watches through our website will help you to arrange delivery of the watch using one of the following:
an in-person delivery

a local collection

a fully insured and trackable courier service
In most cases, the retailer will then send you the funds by bank transfer once the watch arrives, although some will complete their final checks of the watch before payment is sent. All through the process you will have peace of mind in knowing that you are arranging a purchase with a reputable and trustworthy watch retailer, rather than a private individual.
IS IT A GOOD TIME TO SELL A ROLEX WATCH?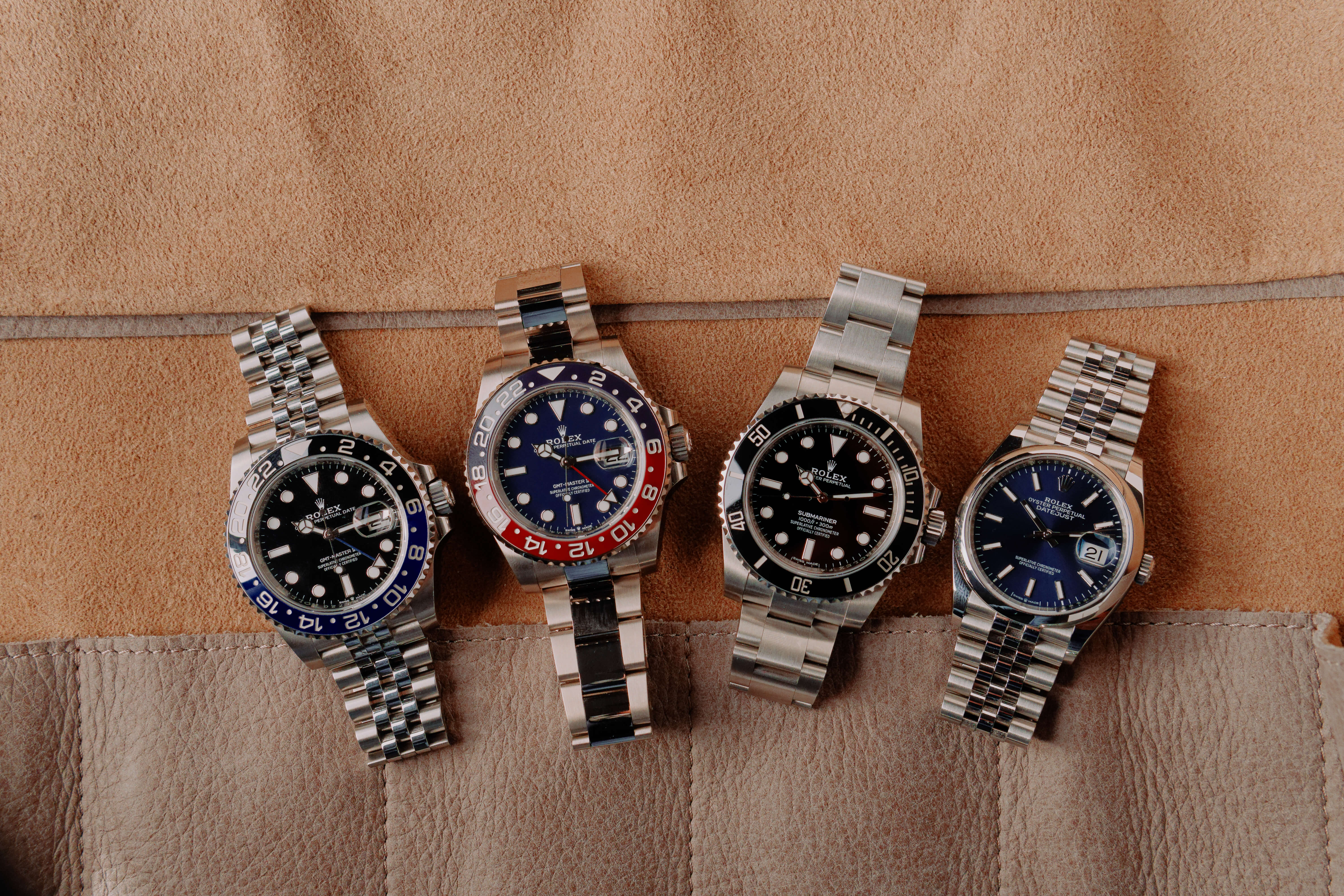 There is an extremely high demand for Rolex watches, and when paired with the relatively low supply of luxury watches, this makes it the ideal time to sell. Whether you have a new or used Rolex luxury watch, there are specialist buyers throughout the world in search of a watch like yours. If you're looking to sell a highly desirable Submariner, Daytona or Sea-Dweller, your expectations may well be exceeded by using our service.
In particular, the older vintage Rolex watches are highly valuable and collecting these timepieces is seen as both a hobby and an investment. Over the last 5 years, investment-grade watch values have exploded, with vintage Rolex watches that are 20 to 30 years old often being the most sought after. If you own a sports watch such as a GMT Pilot, the scuba diver's Submariner or a Daytona which was designed for race car drivers, you may be very surprised when you learn its current value.
The time it takes to sell your Rolex will depend on how desirable your watch is. However, many sell within hours of being listed on our platform. Rolex watches are popular gifts for birthdays, wedding presents and other milestones, so they do tend to sell quickly all year round. However, demand is always particularly high around Christmas and graduation time. So if you're looking to achieve the best possible price, these are great times to sell your Rolex watch via the Chrono Hunter service.
We recommend that you accept an offer quickly if you are happy with the price, as it may not be on the table for long. Although we know that it can be tempting to hold out for a higher price, and you will never be under any obligation to sell to the first offer. As always, when you choose Chrono Hunter, you are completely in charge of the sale.
HOW DO I FIND OUT WHAT MY ROLEX WATCH IS WORTH?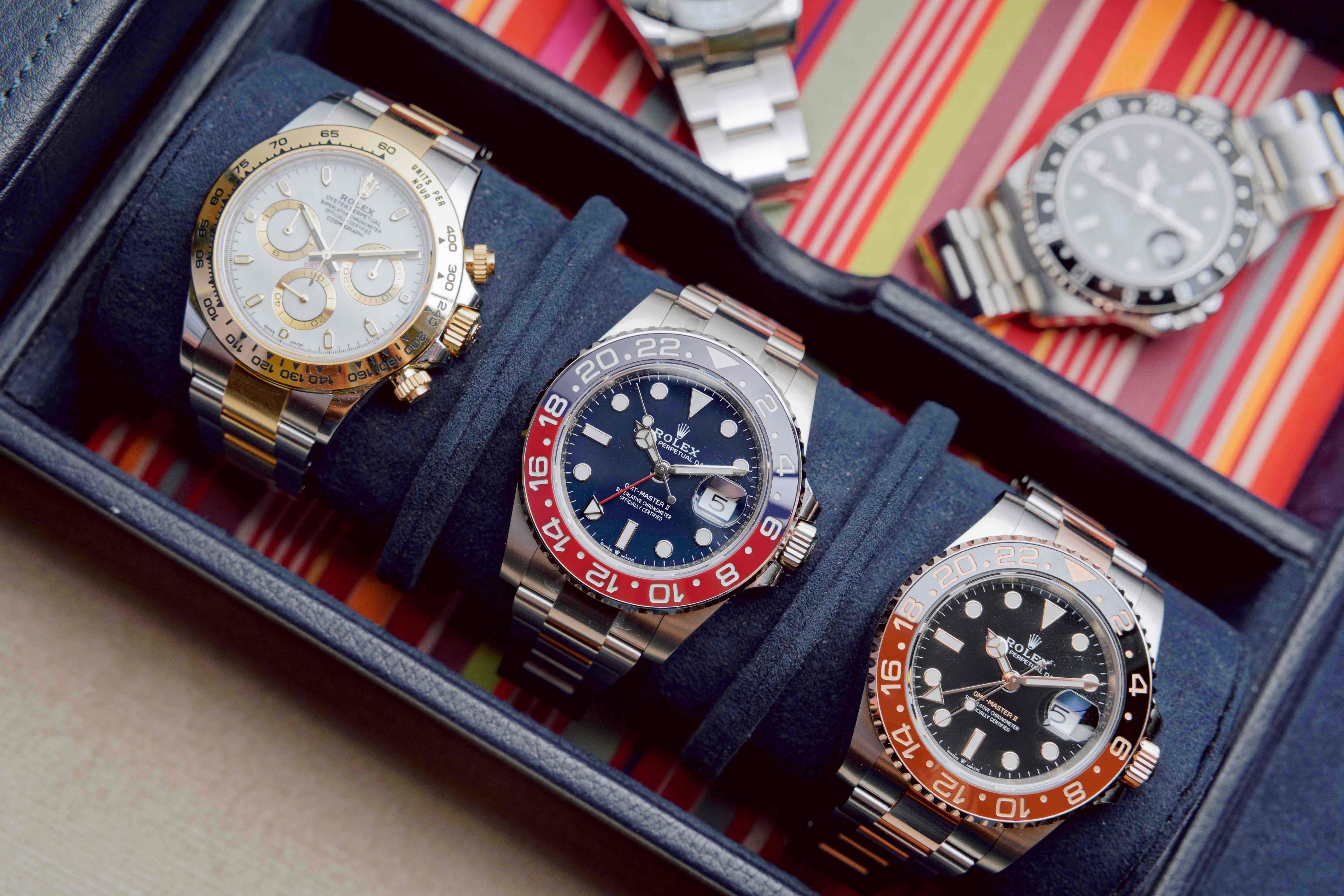 Here are the steps to understand what your Rolex watch is worth.
1. Find out the Model of your watch
This can be determined by checking the model number at the watch lug at 12 o'clock where the case and bracelet meet.
2. Enter the details of the watch into the form and the Chrono Hunter team will provide you with a free no-obligation estimate of the value of your Rolex watch.
If you are looking to achieve the best price for your luxury watch, it is important to receive a valuation from a reliable and experienced Rolex expert. Our team is here to help, simply send the details of your watch, any additional information, and some excellent quality images.
If you have any additional paperwork such as the original documents or receipts, please provide details as these will ensure a more accurate appraisal. Every Rolex has a serial number (which is engraved to the side of the case below the six o'clock marker) between the 4 and 8 digits.
The model number is listed between the lugs on the opposite side of the case, although if you have a newer Rolex, the model number may be listed opposite the serial number within the inner bezel. Our team will then provide a completely free valuation and there will be no requirement to sell.
There are several factors that will determine the value of your watch including the model, the condition, the movement, the materials and their finish, the bracelet or strap, the paperwork, the glass dial and how the watch actually works. Being able to prove the authenticity of your Rolex will be one of the most important factors in achieving the correct price, and our team know how to spot the often very elaborate forgeries.
If you do decide to list the watch on our website, you will be able to compare the offers you receive against your own valuation to ensure you receive a fair and accurate price.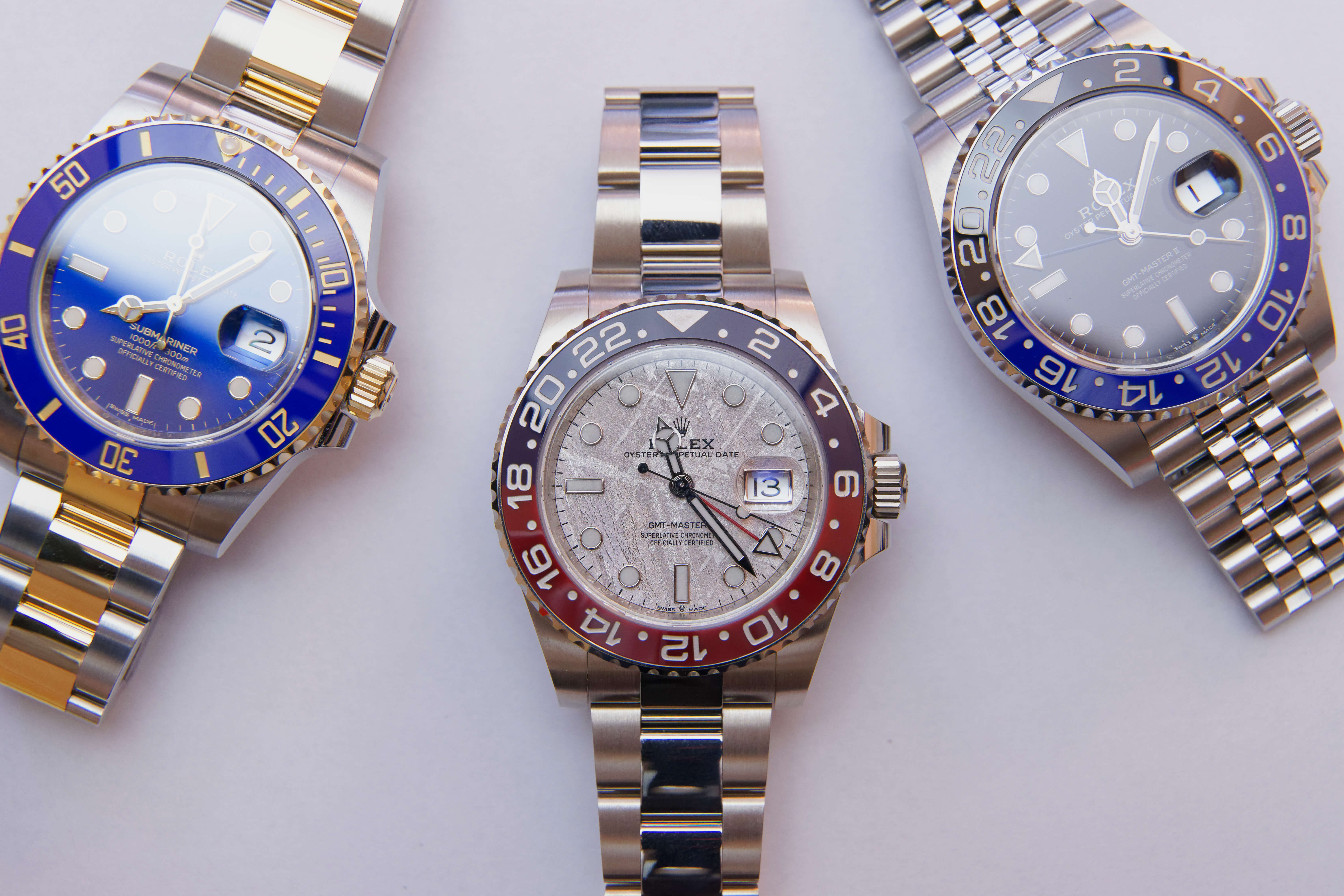 TALK TO A ROLEX WATCH SPECIALIST – BOOK YOUR FREE WATCH APPRAISAL TODAY!
To find out more about selling your Rolex watch in our safe and secure environment, please contact our Rolex watch specialists today for a free Rolex appraisal. There will be absolutely no obligation to sell, we simply aim to offer our customers the best place to sell a Rolex watch. Our quick online form is a simple way to get the ball rolling, and our team will be in touch quickly to help you sell your Rolex watch.
Buy Or Sell A Luxury Watch The Smart Way With Chrono Hunter
If you are considering your new purchase or perhaps the sale of a beloved timepiece, Chrono Hunter is the smart way to buy or sell a luxury watch.
Compare Offers from the worlds most reputable luxury watch retailers.
Save Time.
Save Money.
Personalised Service.
Hassle-Free.
Trending
Former Procter & Gamble Executive Takes Over As New CEO Of Audemars Piguet
Rolex 1908: Is This The New Face Of Dress Watches For Gen-Z Spenders?
Question Time: How Do I Undo Or Replace My Rolex Strap?
Lab-Grown Diamonds And The Impact On Luxury Watches
New Launch: Hublot Big Bang Unico Nespresso Origin 42mm Made With Recycled Coffee Capsules
Pink Out Your Watch Collection With Our Top Salmon Dials